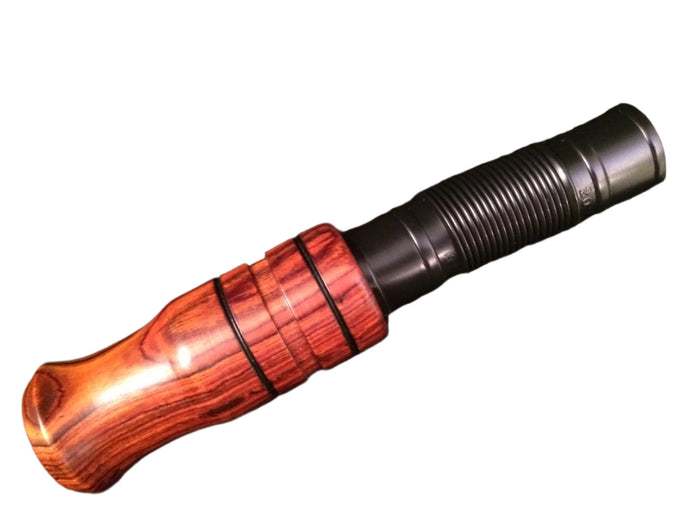 Coyote Howler
Regular price $ 35.00 Sale
     Our custom cocobolo Gooseman "howler" will make a great addition to your predator call arsenal. Made one at a time right here in upstate NY this is a QUALITY call and a great buy for the money!

      Short bursts of air will make the call 'bark' and the howl is produced by a subtler drawn out breath of air thru the call. The howl takes a small amount of practice to learn but then comes easily. (Use the hand as a 'bell' to help the call work).

      Coyotes can't resist howling back thereby giving away their location. The Gooseman cottontail distress call is then the perfect tool to 'seal the deal'.

      Don't forget a Gooseman custom lanyard to keep your predator calls both organized and handy! Happy huntin'......."Gooseman"

*Due to the uniqueness and customization of each call, wood grain patterns on each call may vary slightly from the picture. Please rest assured that our customer satisfaction is our number one priority and we would not send out a call that we ourselves would not be proud to own!