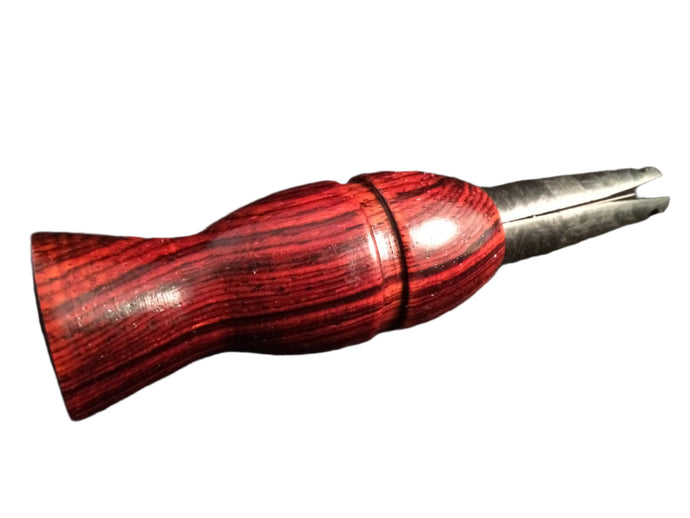 Crow Call
Regular price $ 30.00 Sale
     Our Gooseman Game Calls crow call is a bullet proof crow call built for a lifetime of use.

      Our crow call is custom hand turned from beautiful cocobolo wood. Cocobolo is used in the making of musical instruments and perfect for your crow call. Our crow call fits the hand very nicely and drives crows wild. Our crow call also makes an excellent turkey locator call. As with all Gooseman Calls, your crow call is built for function first and then form. A one of a kind work of art that works!

*Due to the uniqueness and customization of each call, wood grain patterns on each call may vary slightly from the picture. Please rest assured that our customer satisfaction is our number one priority and we would not send out a call that we ourselves would not be proud to own!