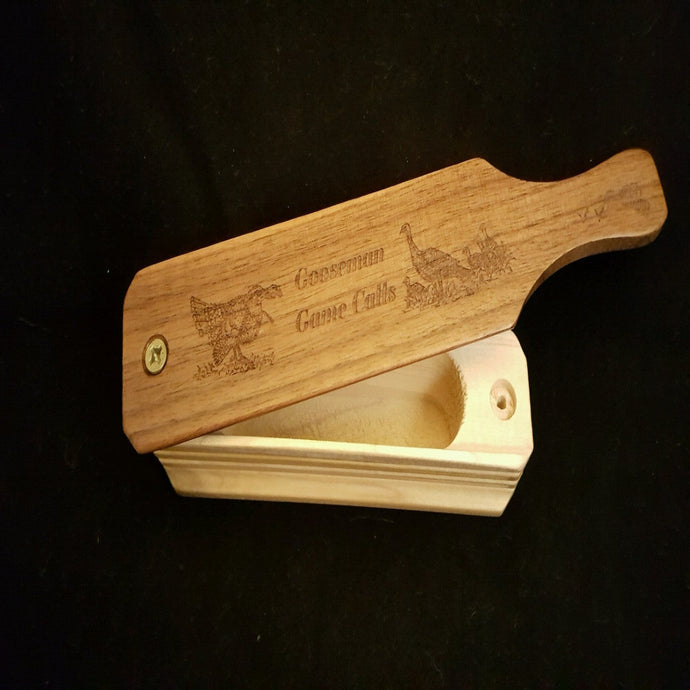 Walnut Topped Poplar Turkey Box Call
Regular price $ 30.00 Sale
NEW and LIMITED EDITION
Our Walnut Topped Poplar midi has all the quality of our full sized box call but offers a younger hen sounds.  This call is just the ticket on certain days and is sure to be a go to call.
Includes special call chalk
*Due to the uniqueness and customization of each call, wood grain patterns on each call may vary slightly from the picture. Please rest assured that our customer satisfaction is our number one priority and we would not send out a call that we ourselves would not be proud to own!